Fellowship Lunch Club
Upcoming Venues
Sept.17: Thai Rose 42 W. 2nd Street (crnr. Schuyler) (315) 207-2009
Sept. 24: Lunch at the Lodge, bring your own lunch (315) 207-0127
Oct. 01: Red Sun Fire Roasting Co. 209 W 1st Street (315) 343-2418
Oct. 08: Azteca Mexican Grill 53 E. Bridge (104) Street (315) 341-7045
Oct.. 15: Pies Guys 6 Baylis St, Oswego (315) 343-0533
______________________________________

765 East Seneca Street
Oswego, NY 13126
(315) 207- 0127
Meetings:
2nd and 4th Tuesday of each month
Dinner: 6:30 p.m.
Meeting: 7:30 p.m.
RSVP at secretarylakecity@gmail.com

Upcoming Meetings:
September 22, 2015
Stated Communication
First Degree
6:30PM Dinner ($8) - Degree 7:30PM
October 13, 2015
Open (Public) Communication
Bring Friends
Special Event!!!!
Masonic Medical Research Lab Presentation
6:30PM Dinner - Event to follow
All Masons Welcome

_____________________________________________________________________________________________________________________________________________________


Special Event
At Lake City Lodge No. 127 on October the 13th, 2015, the Right Worshipful Ronald P. Kamp, Director of Development at the Masonic Medical Research Laboratory will present a talk on cutting edge Stem Cell Research being done at there.

This is an Open Communication, a Public Meeting, so bring Spouses/Significant Others, Friends.

Dinner will be served at 6:30PM, a sumptuous repast prepared lovingly by the Sisters of Lake City Victoria, Chapter No. 205 of the Order of the Eastern Star, $8 per person, please send your reservations to our Secretary, W:. Pat Fasulo at: (secretarylakecity@gmail.com)At the close of dinner (7:30PM) we will repair to the Lodge Room where this exciting presentation will be given.Do not miss this amazing event, send your reservations in today, or show up after dinner at 7:30PM. All are invited.Here's a link to the Lab's site with some information on the revolutionary research being conducted:https://www.mmrl.edu/stem-cell-biology/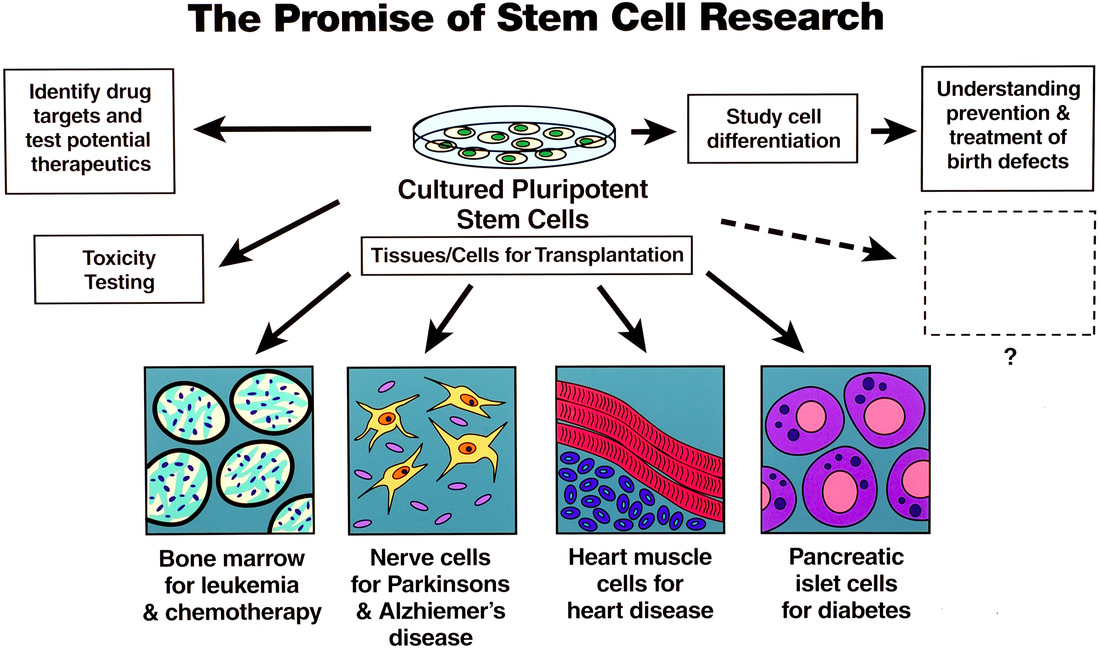 ______________________________________________________________________________________________________________________________________________________

MASSIVE

Lake City Lodge No. 127 F & AM, Oswego's Masons
Are Holding Their Annual Book Sale
At: Masonic Hall -765 East Seneca Street - Oswego
On: Thursday July 30: 9AM – 5PM
Friday July 31: 9AM – 7PM
Saturday August 1st 9AM – 3PM

Huge, gigantic sale! Books, records, magazines, children's books, hardcovers, softcovers, cd's, dvd's, and more…
Wide selection!
Free coffee (donation) - Phone: 315-207-0127 - web: www.lakecitylodge127.org
Oswego's Masonic organizations continually work to aid the community, having raised funds for Pop Warner Football, the H. Lee White Marine Museum, the Lady Bucs Softball Team, Local Cub Scouts, Local Cystic Fibrosis, Friends of Hospice, Students Against Drunk Driving, the Local YMCA, SAF House, and many, many more as well as Masonic Charities like the Shrine Hospitals, help us continue our important work, and get some great late summer reading as well.
Charity is a basic tenet of Freemasonry; and did you know?
Across the United States alone, Freemasons raise over 2 Million Dollars a day for charity and that's not including our community work.
Masonic Charities are mostly in the area of Medical Research and treatment, as well as care for our aged.
_______________________________________________________________________________________________________________________________________________
Annual Fourth of July Parade July 5th 2015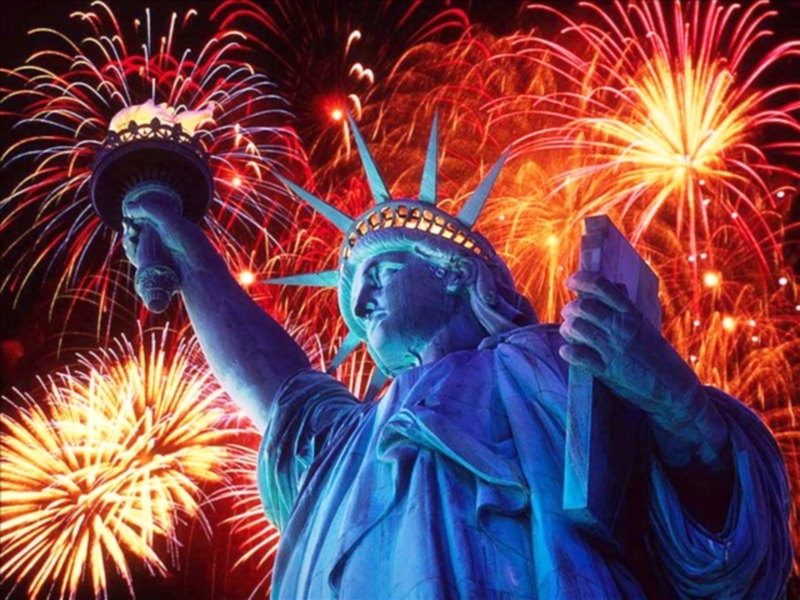 The 52nd Oswego, New York Independence Day Parade is happening and, as always, Lake City Lodge No. 127 is taking part.
Many have worked hard to make this happen, but the Chairman of the event, Earl Wilson deserves special mention, also kudos go out to Ron Bond for making those fabulous signs, Ron Randall for work on the float's structure, and to many others who helped, assisted, did what they could, great job everybody!!! Let's not forget Jackie Bond who is organizing the food for after the parade.
Sunday July 5th Schedule
10:00AM - 10:30AM Assemble at Lake City Lodge
11:00AM - 11:30AM Float leaves the Lodge for the line up at Oswego High School, hop on and ride over
11:30AM - 12:30PM Participants in the Parade arrive at Oswego High School you must be there before 12:30PM
01:00PM - 01:15PM Parade Commences
02:15PM - 03:00PM Parade ends, float and participants go back to Lake City Lodge
02:30PM - 03:00PM Picnic style food served at the Lodge (indoors, it's air conditioned), Donations Accepted.
(Cold cuts, sandwiches, mac salad, etc.)
Notes:
Enter the High School grounds by way of Buccaneer Blvd., you must arrive before 12:30PM
WE ARE SECTION 3-3, the organizers will understand that if you are lost and ask them.
That means we are 3rd float in section 3, just 3 floats into the 2nd half of the parade.
Look for the float at the school when you arrive.
The parade is back to the original route, from the high school to Bridge Street (Rt 104) and it ends at E. 7th St. just past East Park near Fort Ontario.
Picnic right after the parade at the Lodge. Donations accepted.
Other Oswego Entertainment July 5th:
There will be entertainment at East Park all afternoon, Mugs and Motors is downtown on the West side, Breitbeck Park has concerts in the early evening, and the Fireworks begin at Wright's Landing about 9pm or so.
Website for Parade:
http://www.visitoswegony.com/events/details/oswego-fourth-of-july-parade/cfedb1c963a9945600d82e7edfe5e567
Map of Oswego High School Area:
https://www.google.com/maps/place/Oswego+High+School/@43.45038,-76.524949,17z/data=!3m1!4b1!4m2!3m1!1s0x89d77cca90ae9925:0x513ae866955a04d2
_____________________________________________________________________________________________________________________________________________________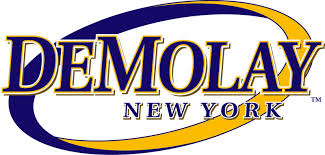 M:.W:. Calvin G. Bond Chapter now working!!
Open to all young men ages 12 to 21
For more information contact:
R:. W:. Gary Visconti (Hiram) 315-529-1936
W:. Duane Crapser (Mexico) duane.crapser@facebook.com
Bro. Art Webb (Lake City) artwebb1217@yahoo.com/315-460-6414



The seven basic principles of DeMolay are filial love, reverence for sacred things, courtesy, comradeship, fidelity, cleanliness, and patriotism.

Filial love, the bond between parents and their children, is ranked first since this virtue has taught millions of DeMolays to strive to repay the care, so often under appreciated, our parents give to us.

DeMolay's second principle, reverence for sacred things, teaches every member to honor his promises and to respect the religious beliefs of others, while keeping his own.

Society today often lacks common courtesy, DeMolay's third principle. A courteous person is admired, serves as an example for others, and elicits respect from adults and peers. This allows more opportunities since courteous persons gain the attention of others.

The fourth principle, comradeship, is central to DeMolay. Jacques DeMolay and his companions held true to each other until death, and each of us should never forget this great example of true comradeship. Our common goals, pledges, and vows bond all DeMolays into a fellowship that cannot be broken.

Fidelity is the essence of every DeMolay's promise to remain loyal to every other DeMolay. Many of us will never be confronted with a situation such as Jacques DeMolay faced, yet each of us should be ready to take the necessary measures to live up to the vows we take as DeMolays.

The sixth principle of DeMolay is cleanliness, not the bodily cleanliness that we all practice, but cleanliness in every thought, word, and deed. This principle encourages us to maintain a civil tongue and polite manner while avoiding vulgarity and hurtful pranks.

Patriotism, the final principle of the Order of DeMolay, hits close to home with the horrible national tragedy of 9/11 which awoke a new sense of nationhood. Many died on that fateful day, and many more are facing danger today as they continue to make sacrifices for their country. Their examples inspire patriotism in the hearts and minds of every young man in DeMolay.
Jurisdiction
Lake City Lodge No. 127 operates under the jurisdiction of The Grand Lodge of Free & Accepted Masons of the State of New York. Please visit the
Grand Lodge of New York
website